Welcome to the Suchanek et. al. v. Sturm Foods Inc Litigation Website
April 9, 2021 Update: The payments have been issued. Checks were mailed on April 6, 2021, and electronic payments were issued on April 8, 2021.
A $25 million settlement has been reached with Sturm Foods, Inc. and Treehouse Foods, Inc., ("Defendants") in a class action lawsuit about the labeling of Grove Square Coffee products for use in Keurig® brewing machines.  The Defendants have agreed to settle the lawsuit and provide cash payments to customers who purchased qualifying Grove Square Coffee Products. The Court in charge of the case is the United States District Court for the Southern District of Illinois, and the case is known as Suchanek v. Sturm Foods, Inc. et al., Case No. 3:11-cv-00565-NJR-RJD.
The lawsuit claims that Defendants Sturm Foods Inc., and Treehouse Foods Inc. (collectively "Defendants") sold Grove Square Coffee for use in Keurig1 brewing machines in violation of state consumer protection statutes.  Defendants deny that they did anything wrong. The Court has not ruled in favor of Plaintiffs, those bringing the lawsuit, or in favor of the Defendants. Instead, the Court has only determined that this lawsuit will proceed on a class basis.
You may be included in this settlement if you purchased (1) Grove Square Coffee Light Roast, (2) Grove Square Coffee Medium Roast, or (3) Grove Square Coffee Dark Roast (together, "GSC products") in Alabama, California, Illinois, New Jersey, New York, North Carolina, South Carolina, and Tennessee any time between September 30, 2010 through September 30, 2014 in a retail store.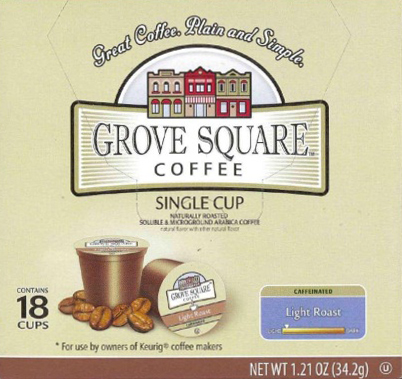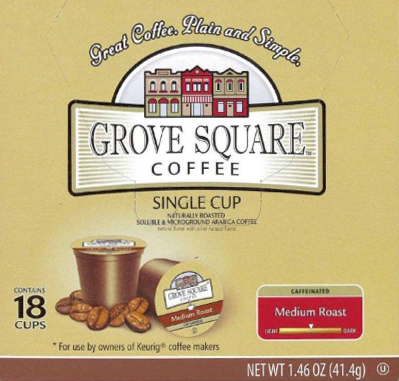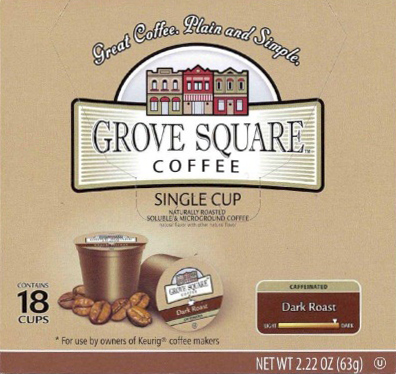 Please note that while the exemplar photographs above include only 18 cup packets, you are a Class Member if you fit within the Class Definition, regardless of the quantity purchased.
Your rights are affected whether you act or don't act. Read this information carefully.  These rights and options—and the deadlines to exercise them—are explained in the Notice.
YOUR LEGAL RIGHTS AND OPTIONS IN THIS SETTLEMENT

SUBMIT A CLAIM FORM

DEADLINE: MAY 7, 2020

This is the only way you can receive a payment from this settlement.

OBJECT TO THE SETTLEMENT

DEADLINE: MARCH 23, 2020

You may object to the settlement or any part of it by writing to the Court about why you don't like the settlement. If you object, you may also file a claim for a cash payment.

GO TO THE HEARING ON APRIL 21, 2020

You may object to the settlement and ask the Court for permission to speak at the Fairness Hearing about your objection.
DO NOTHING
You will not get a payment from this settlement and you will give up the right to sue, continue to sue, or be part of another lawsuit against the Defendants about the legal claims resolved by this settlement.
The Court in charge of this case still has to decide whether to approve the settlement.
---
1 Keurig is a registered trademark of Green Mountain Coffee.