Welcome to the Suchanek et. al. v. Sturm Foods Inc Litigation Website
A class action lawsuit has been certified by United States District Court Judge Nancy J. Rosenstengel. The Court in charge of the case is the United States District Court for the Southern District of Illinois, and the case is known as Suchanek et. al. v. Sturm Foods, Inc. and Treehouse Foods, Inc., Case No. 11-CV-565-NJR-PMF.
The lawsuit claims that Defendants Sturm Foods Inc., and Treehouse Foods Inc. (collectively "Defendants") sold Grove Square Coffee for use in Keurig1 brewing machines in violation of state consumer protection statutes.  Defendants deny that they did anything wrong. The Court has not ruled in favor of Plaintiffs, those bringing the lawsuit, or in favor of the Defendants. Instead, the Court has only determined that this lawsuit will proceed to trial on a class basis.
Consumers who purchased Defendants' Grove Square Coffee ("GSC") products in Alabama, California, Illinois, New Jersey, New York, North Carolina, South Carolina, and Tennessee since September 2010 in a retail store may be Class Members2.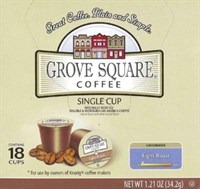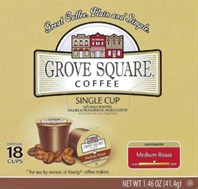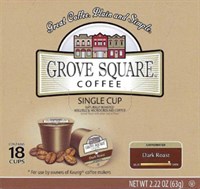 Please note that while the exemplar photographs avove include only 18 cup packets, you are a Class Member if you fit within the Class Definition, regardless of the quantity purchased.
---
1 Keurig is a registered trademark of Green Mountain Coffee.
2 For a full definition of the Class along with a list of persons excluded, please click here.